Experienced Music Teachers


Capable Of Teaching All Levels


DELIVERING RESULTS
Take Music Lessons ONLINE with San Jose School of Music!
Keep your extracurricular activities up and learn music in the comfort of your own home!


Click to call us, or text us at: 408-286-8828
Our Promise To You

Since 2003 we have helped thousands of students begin and continue on their musical journey. We are one of the largest schools of music in the San Jose area, offering private lessons in all popular instruments, as well as voice.

We know you are busy and it can be very hard to find a reliable music teacher. Our staff consists of experienced music teachers, capable of teaching all ages and levels.

That's why we go above and beyond to find the BEST music teachers in the San Jose... so you don't have to!

We constantly renovate and improve our facilities as well as provide on-going support to our instructors to ensure we are always providing our students and parents with the best possible musical experience. While you're researching the best school for you, consider the benefits of becoming a San Jose School of Music student and find out why we are your number one choice for music lessons!

Music Lessons
We believe that the best way to learn music is with one-on-one, private instruction. Each lesson is tailored individually, for the way the student learns best.
Your Number One Choice For Music Lessons
In San Jose And Area
Ongoing support to our instructors ensures we are always providing our students and parents with the best possible musical experience.

Voice Lessons
Our private voice teachers primarily focus on popular music and musical theatre songs. If you have always wanted to be a better rock, pop, country, jazz, gospel, theatre, or R&B singer, then we have the right voice teachers for you!

Piano Lessons
Our piano teachers teach a variety of styles from classical to popular music. Whether you want to learn a classical sonatina, rock chords, or popular sheet music, our teachers are happy to help you become the pianist you want to be.

Guitar Lessons
Our guitar teachers teach rock, blues, metal, country and classical guitar lessons on electric and acoustic guitars. Beginner students can expect to work on chords, simple songs and melodies, sight reading, and theory. We balance musicianship and fun by making sure that each lesson you are challenged with a new technical or theory concept, but always end with something fun such as your favorite riff or song.

Drum

Lessons
Our drum instructors will teach rock, metal, jazz, funk, blues and many other styles. Drum language can be complex and our instructors will challenge any drummer with a wide variety of technical exercises designed to improve your speed and comfort. All drummers may bring in their favorite drum parts to learn in their lessons and theory is encouraged.

Pre-School Music
Learn, Play, & Smile! In our classes, children explore complex musical concepts through age-appropriate songs, and rhymes. Our First Steps in Music and Conversational Solfege programs use the curriculum created by Dr. John M. Feierabend, Director of The Center of Music and Movement in The Early Years. Our goal is to enhance each child's natural aptitude for music with rich experiences that nourish his or her musical intelligence, and to develop a lifelong love for music. Our music classes are a wonderful way to grow, play, and smile with your child. We encourage parents to participate both in class and at home. We hope your family will benefit from our unique programs.

String Lessons
Our string instructors will teach all styles of music, from learning to play by ear to reading music. If you want to play classical music or the fiddle, we have a teacher for you. Students can be as young as 5 years old, or younger with the teacher's approval. Our students love learning the fundamentals, as well as incorporating your favorite songs into their lessons. Our violin teachers have friendly personalities and love working with children and teens and adults!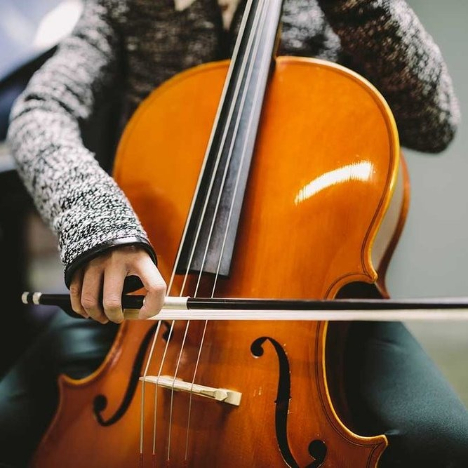 The Most Qualified Teaching
Faculty In The Area
We have 23 music teachers, who we've handpicked so your student can have the right personality and the right teaching style that works for them. All our teachers have teaching experience, a degree in music or extensive performing experience, and most importantly, a fun, motivating personality that you're sure to love! Whether you're seeking out your own unique individual voice or trying to sound like one of your heroes, our music teachers are dedicated to learning about your personal musical goals and helping you to achieve them. With at least two music teachers for the most popular instruments, we are confident that we have the right teacher to meet your music lesson needs. In addition to their teaching credentials, our teachers have warm personalities, are extremely friendly and completely dedicated to teaching the type of music that you want to learn in your music lessons.
Hear What Clients Like You Are

Saying About Us: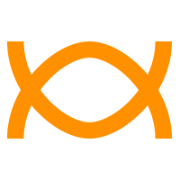 Tracy M.
My kids have been taking lessons here (violin and piano) for nearly two years and we couldn't be happier. Their instructors are patient and great with kids. They have made the learning process fun and enjoyable and have really fostered a love of music in my kids.


Frequently Asked Questions
What will I learn in music lessons?
Our teachers understand that every student is an individual, with personal musical needs and goals. We make it a priority to tailor how we teach and what we teach to your individual needs. If you enroll here for lessons, your teacher will ask you about your favorite type of music, and set goals to help accomplish whatever musical aspirations you have for yourself or your child. Together, you will develop a plan to achieve your goals! We love beginners, so even if you don't know where to begin, we can help!
What styles of music can I learn?
We teach all styles from rock, pop, jazz, country, worship, blues and classical. We combine the important fundamentals with the music. YOU want to play. With all of the teachers at San Jose School of Music, you are sure to find the best match for YOU.
Are your instructors qualified?
Our instructors are highly qualified, all have teaching experience, and most importantly, they have a passion for teaching. Being a musician doesn't automatically make you a teacher--that's why we search for those who are best qualified for mentoring our music students! We search the entire San Jose area for the top teachers, who embody the high values at San Jose School of Music. Most importantly, our instructors strive to relate their teaching to each individual student's learning style. Many of our instructors have gone on performance tours of the USA and Europe and have years of professional performance and teaching experience. In addition to their teaching credentials, our teachers have warm personalities, are extremely friendly, and strive to get to know each student and their parent on a personal level. We search high and low for the BEST teachers, so you don't have to!
How long does it take to learn an instrument?
There is no set answer of how long it takes to learn an instrument. With regular practice, a basic level of playing can be accomplished in a few months. Most of our students take lessons on a long term basis because they want to be constantly improving and they find the lessons enjoyable.
I don't have any musical background or ability. Can I still help my child practice?
Yes. Even if you don't have a musical background you can ask the teacher for advice on how to help your child practice. By simply monitoring that they are doing exercises a certain number of times per day the student will progress. Parents will occasionally sit in on their child's music lesson to get an idea of the proper way a song should sound or how the student should be positioning their hands.
What are your rates?
$42.50 per 30 minute private lesson held once a week.
All Lessons are held once a week, at the same day and time. There is a one-time registration fee of $35.00 per student. All fees must be paid by pre-authorized debit or credit cards.
Working Hours
Monday 8:00AM-9PM
Tuesday 8:00AM-9PM
Wednesday 8:00AM-9PM
Thursday 8:00AM-9PM
Friday 8:00AM-9PM
Saturday 11:00AM-4PM
Sunday 12:00PM-3PM